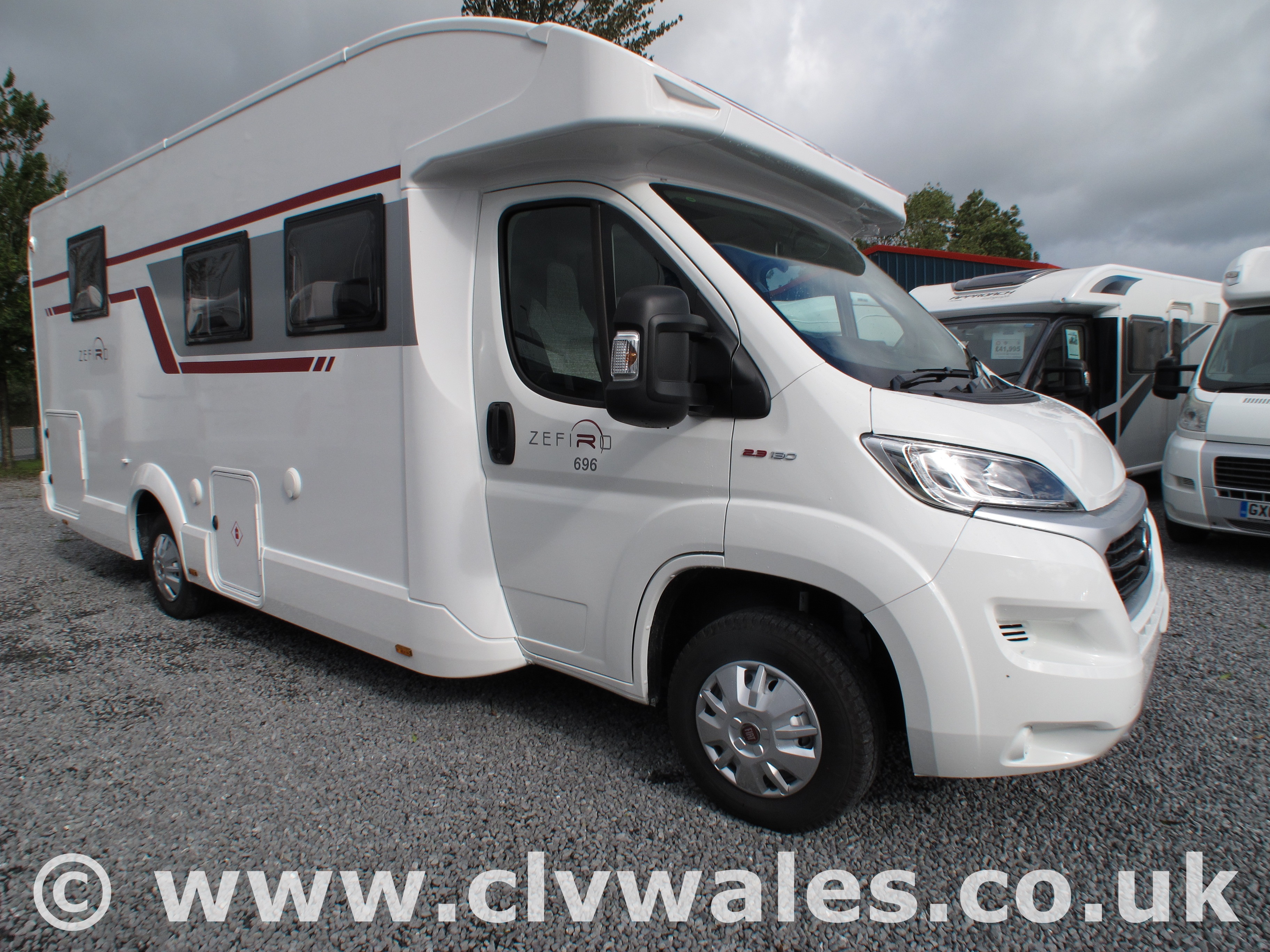 2019 Roller-Team Zefiro Motorhome Range
15.09.18
The 2019 Rollerteam Zefiro range:
New luxurious dark wood furniture accompanied by vinyl flooring and gloss white doors
Available on both Fiat and Ford
New Eco leather upholstery scheme
Truma I-Net system ready
Truma 6Kw combi boiler, gas and electric fitted as standard
New dynamic graphics scheme
Exquisite new white side skirts
New luxury upholstery scheme
Option for half dinette to make a bed and add a seatbelt will be a cost option on the 685 and 696
Flex space on the 696 is a cost option for 2019
The 685 twin singles are now 120mm lower than 2018
So if your looking for a great deal on a new 2019 Rollerteam Zefiro then speak with South Wales premier new and used motorhome retailer, and remember to check our stock list to see which 2019 models we have in stock - Click here to see our 2019 Roller Teams Motorhomes
We have already started taking delivery at our site in South Wales of the New 2019 Roller-Team models and we are sure that whatever model your looking for in the range we are sure we can help you.
If you're not sure which 2019 Roller-Team model you want then pop over to our site and have a look around the different models. We're at the end of the M4 motorway in South Wales and always have a good selection of motorhomes to choose from but we're sure our friendly team will help you find the motorhome you want in the budget you have.