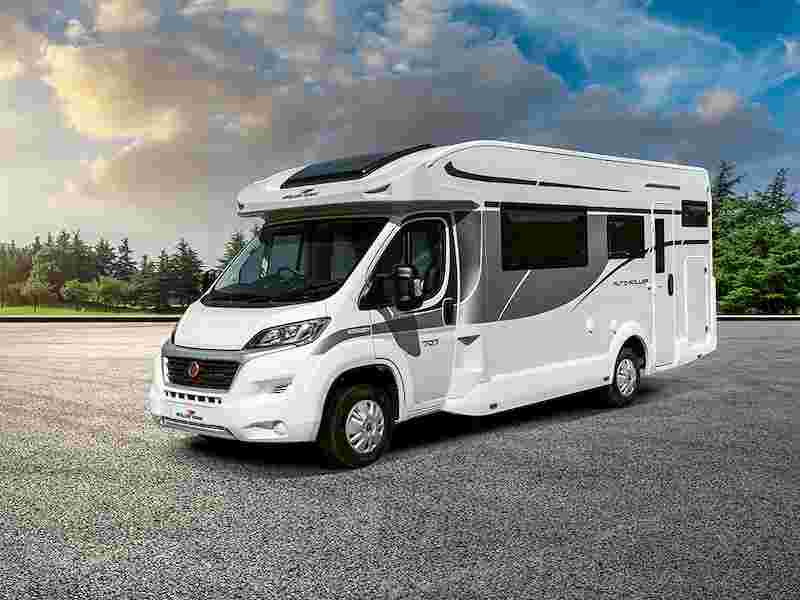 New Roller Team Motorhomes
Collection
Roller Team motorhomes are returning to our forecourt once again here at Continental Leisure for the 2021 season, packed with innovative design and luxury style, the 2021 Roller Team motorhome collection is better than ever. We're welcoming back the Roller Team T-Line, Pegaso, Auto-Roller and Zefiro motorhome ranges with a whole host of new features that combine both convenience and style to give you the best motorhome experience possible. With options perfect for a romantic getaway, an adventurous trip with the family, or even both, this flexible Roller Team motorhome collection has plenty of choices boasting personality for you and your guests. The new Roller Team motorhome line-up features new external graphics on all 2021 Zefiro models, a brand new compact Zefiro model at just 6.41m and updated features across the whole collection. Explore the new collection of Roller Team motorhomes, including the Pegaso, T-Line, Zefiro and Auto-Roller, at Continental today and make sure to arrange a viewing with us soon.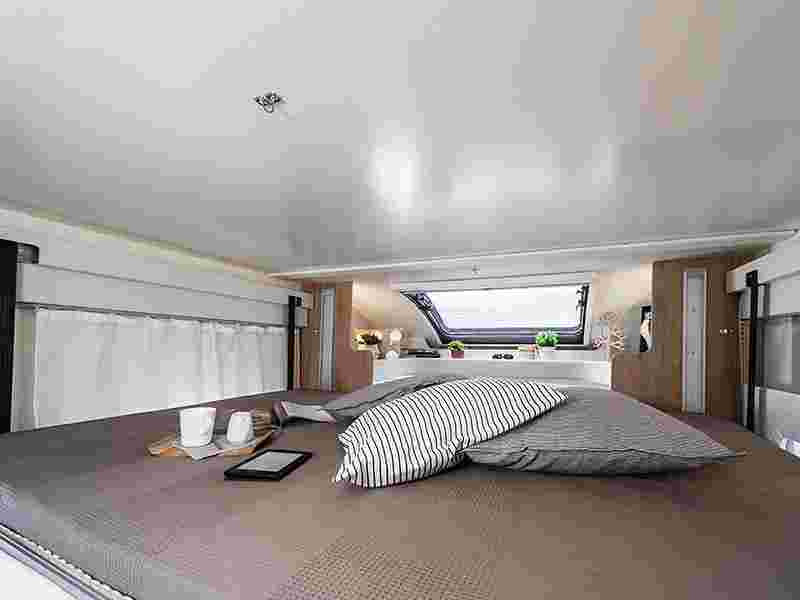 Roller Team
T-Line Range
Whatever adventure life throws at you next, the Roller Team T-Line range is more than equipped to handle it. Consisting of ingenious low-line motorhomes that provide plenty of space even throughout their more compact dimensions, the T-line range is carefully designed to maximise space. The T-line range comes in three homely models with welcoming designs and Italian flair. Now featuring a newly designed entrance door with remote central locking, the T-line range is more secure than ever. Whether you're a weekend tourer or an avid explorer set to hit the road, savour the journey in the luxury of a T-Line motorhome. To arrange a viewing of these Roller Team motorhomes, simply give us a call or fill out our online form today.
More info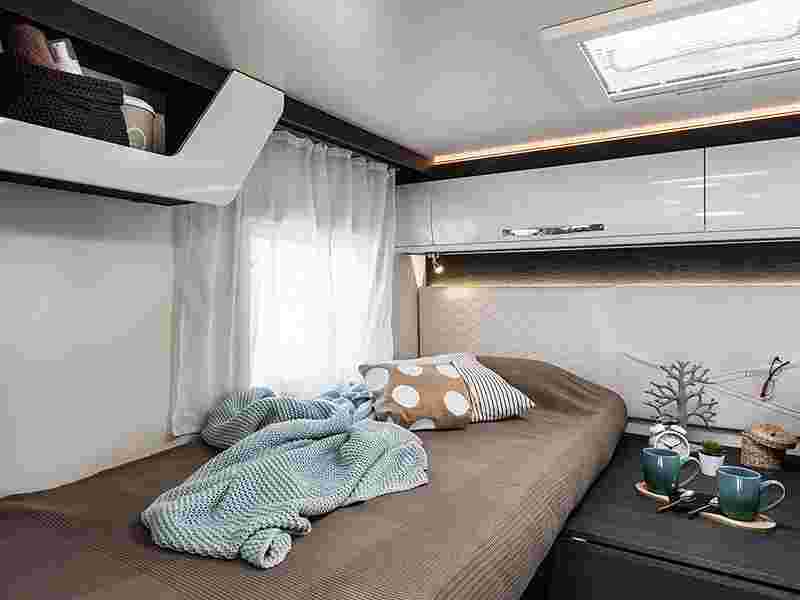 Roller Team
Zefiro Range
Dare to adventure in the new and improved 2021 Roller-Team Zefiro as it takes on a whole new look, with a new external graphics scheme, a skyroof as standard, modern grey side walls and rear bumper, the 2021 Zefiro from Roller Team motorhomes, is a breath of fresh air for the season. Now also introducing the Zefiro 665, a new model to the range, there's more choice than ever. Sleeping between four and six people, the Zefiro is the ideal Roller Team motorhome for an adventure with the family or a break with friends, offering the choice of various flexible layouts to suit you. With refreshing looks, outstanding specification and a first class feel like no other in its price bracket, the Zefiro range lets you live your adventure to the full. Discover our current stock of Zefiro models online and enquire to arrange your viewing of any new Roller Team motorhomes at Continental Leisure.
More info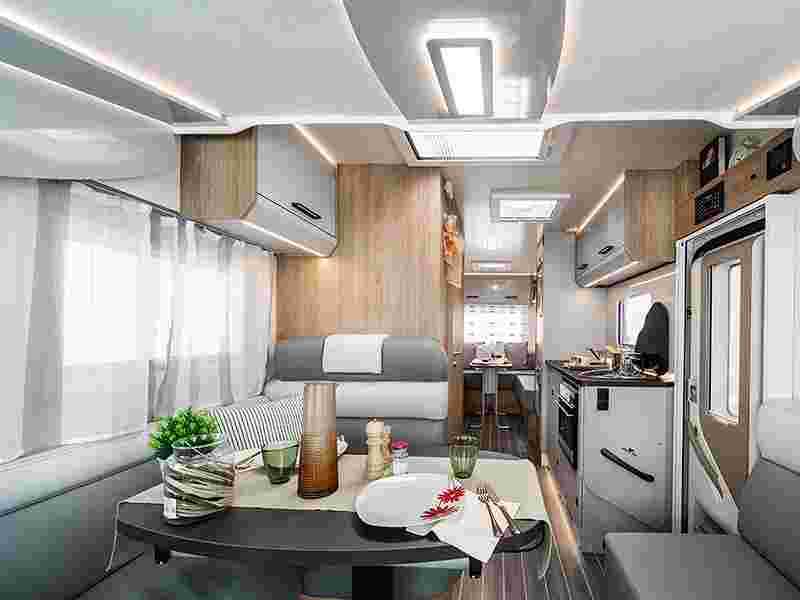 Roller Team
Pegaso Range
Escape the ordinary with the Pegaso range from Roller Team motorhomes. Compact and nimble, this desirable motorhome is Roller Teams only A-Class range, emitting five star luxury throughout, you're bound to fall head over heels with the Pegaso. The latest 2021 models feature deluxe storage solutions to ensure you have enough room for your big adventures, now featuring an incredible under-bed storage space, the Pegaso is innovatively designed with you in mind. Featuring light, specious interiors, the Pegaso range from Roller Team motorhomes will have you waking up feeling fresh ready to start your busy day. Discover the whole Pegaso range of at Continental today and make sure to arrange a viewing.
More info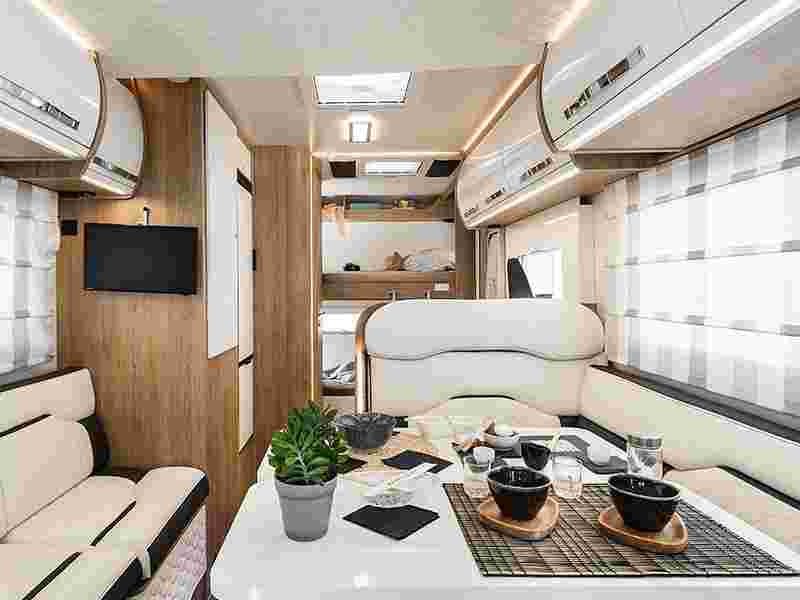 Roller Team
Auto-Roller Range
Boost the enjoyment of any trip by taking friends and family away with you in the opulent Roller Team Auto-Roller. Offering unparalleled spacious layouts of six berths, the Auto-Roller is a unique range from Roller Team motorhomes, encompassing the pinnacle of family motorhoming. With grey external details and a high-class modern interior with a light wood finish, the Auto-Roller range allows you to take five-star luxury wherever you go. These large Roller Team motorhomes are not to be missed, with new features like a newly designed rear bumper, an external light over the entrance, an internal light in the garage area and a skyroof as standard, the Auto-Roller is better than ever. Discover the full range of 2021 Roller Team motorhomes here at Continental and arrange a viewing today.
More info
Here to help...
Got a Roller Team motorhomes question?