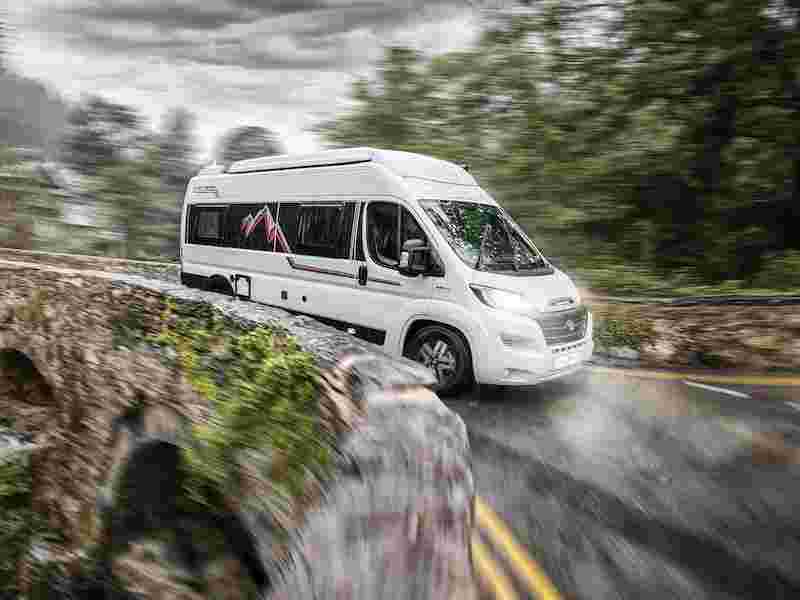 Auto-Trail Motorhomes
Collection
New Auto-Trail Motorhomes
Here at Continental Leisure, we are proud to be one of the leading Auto-Trail motorhome specialists in South Wales. Our expert staff are bursting with the knowledge to help you understand everything you wish for your future Auto-Trail motorhome and even provide handy tips to make the most of your motorhoming experience. The new 2022 ranges from Auto-Trail motorhomes provide extreme luxury with high specifications throughout to give you an authentic five-star experience wherever you go. Brand-new for 2022, you can discover Auto-Trail motorhome models, including the new F Line and Grande Frontier ranges, as well as stepping back into firm favourites with the return of the Imala, Tracker and Frontier. This season, there's more choice than ever before with a whole host of models behind each Auto-Trial motorhome range. Why not arrange a personalised visit today to Continental Leisure to view our new Auto-Trail motorhomes for yourself?
Auto-Trail
Imala Range
With four flexible models to choose from, the Imala range from Auto-Trail motorhomes is the perfect home-from-home for everyone. The Imala oozes sophistication and style with high-quality workmanship visible throughout. Featuring ingenious design to create a spacious and airy living space that seamlessly adapts from day to night to provide you with maximum comfort. For 2022 you can also opt for the Media Pack cost option, which includes the 8" Zenec touch screen dashboard featuring advanced navigation, media entertainment and smartphone connectivity; the Imala has more technology than ever and is ready to tackle your next trip on the road. Visit us today at Continental Leisure to view any new Auto-Trail motorhomes.
More info
Auto-Trail
Tracker Range
The Tracker range from Auto-Trail motorhomes is better than ever for the 2022 season, featuring a whole host of features. Features such as a panoramic roof skylight, integrated media centre, table storage and new kitchen worktops with stainless steel sinks and integrated chopping boards enhance your experience on the road and bring a five-star feel wherever you travel. To start your journey with a new Auto-Trail motorhome, visit us today at Continental Leisure.
More info
Auto-Trail
Frontier Range
Incorporating three models, Delaware, the Comanche and the Scout and available as either four-berth in Lo-Line or six berths in Hi-Line, the Frontier range is an ideal choice for families or those travelling with friends. With three sleek layouts to choose from, featuring new integrated media centres and motorhome WiFi as standard throughout, it's hard not to fall in love with these Auto-Trail motorhomes. Now with a whole host of extras as standard on the 2022 range, you won't be disappointed with what the Frontier range has to offer. To view these new Auto-Trail motorhomes, visit us at Continental Leisure today.
More info
Auto-Trail
F-Line Range
Here at Continental Leisure, we are stocking the new Auto-Trail F-Line range. Now introducing a model at 7.34m, you have more space than ever to make yourself feel at home. This model also features a luxurious island bed for your comfort. The F74 has more than enough room for the whole family. With six spacious models to choose from, packed with new tech for the 2022 collection, you are sure to be able to entertain the entire family. To view this new Auto-Trail F-Line range for yourself, head down to our dealership at Continental Leisure today.
More info
Auto-Trail
Grande Frontier Range
This A-Class motorhome range is a breath of fresh air in the motorhome industry. Truly bringing nature inside with its natural upholstery scheme and bright and airy interior, the Grande Frontier range is a perfect choice for your next adventure. With three layouts new for 2022, featuring full en-suite facilities, so you have plenty of room to freshen up for the day ahead, ALDE central heating allowing you to travel in comfort no matter the time of year and even a 21.5" Avex Smart TV now fitted as standard. The Grande Frontier has everything you need and more in your next motorhome. To view the full range, visit us today at Continental Leisure.
More info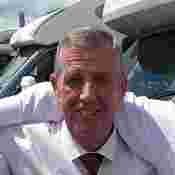 Here to help...
Got an Auto-Trail motorhome question?