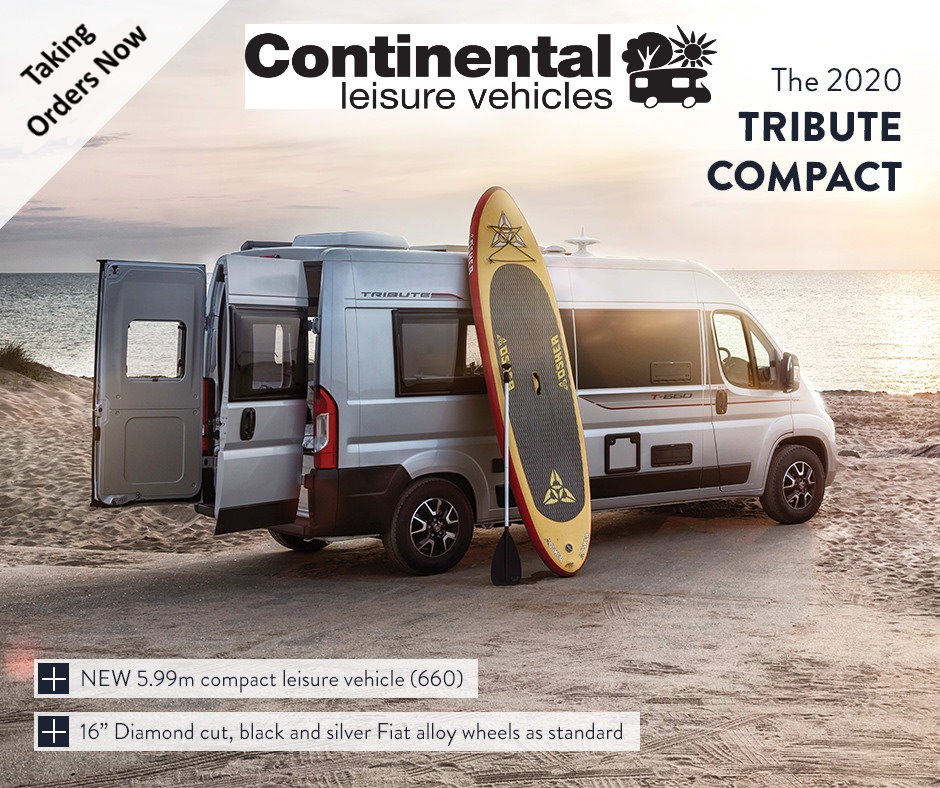 2020 Autotrail Tribute 660 Compact motorhome for sale
11.10.19
Autotrail Tribute 660 Compact
Never miss a day of exploring in the latest compact leisure van added to the Auto-Trail Tribute range.
The Auto-trail Tribute 660 is the perfect choice for those couples looking for a compact, well equipped leisure vehicle that's got all the essential features, but still manages to convey an airy and open feeling within.
The Autotrail Tribute features light and modern Salinas Oak wood furniture accompanied by a two-tone textured modern interior.
Plus with a choice of six external colours you won't be short on choice.
All matched seamlessly with 16" diamond cut, black and silver Fiat alloy wheels and dynamic external graphics.
USB sockets have been added around the habitation area for easy charging of your portable devices so you can stay connected anytime, anywhere.
Plus you can can say goodbye to all those unwanted guests from entering your van, all models are fitted with an integrated flyscreen on the sliding door as standard.
So why not call over to see us here at CLV and get your order placed today.
We offer fantastic part exchange deals or great discounts for cash buyers.
Why not take a few minutes to read our Google reviews or visit our testimonials page and make sure your in safe hands.
https://www.continentalcaravans.co.uk/testimonials