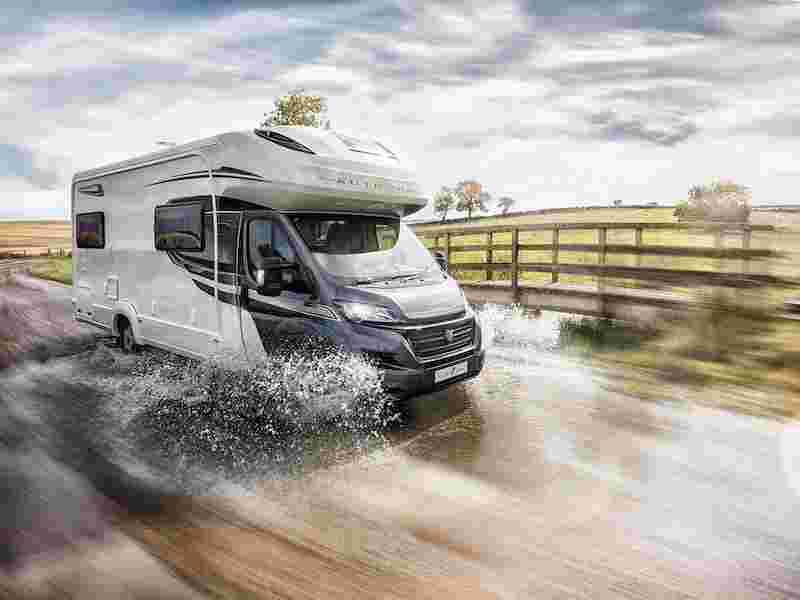 New Auto-Trail Motorhomes
Here at Continental Leisure we are one of the top Auto-Trail motorhome specialists in South Wales. Our staff are experienced with Auto-Trail motorhomes and will provide you with all the information and handy tips that you may need on your chosen new Auto-Trail motorhome. For 2020, Auto-Trail has brought out a whole new range; the new Adventure range, a compact pop-top range taking them into a new dimension of motorhoming. Not stopping there, Auto-Trail has introduced six external cab colours for van conversions and seven metallic colour cab options for coachbuilt models, setting a new benchmark for attractive motorhome styling. Despite these new additions for 2020, Auto-Trail has kept the same level of luxury and comfort as you'd expect with refreshed and modern upholstery and additional features across all ranges. Why not arrange a personalised visit today to view our Auto-Trail motorhome ranges up close and personal?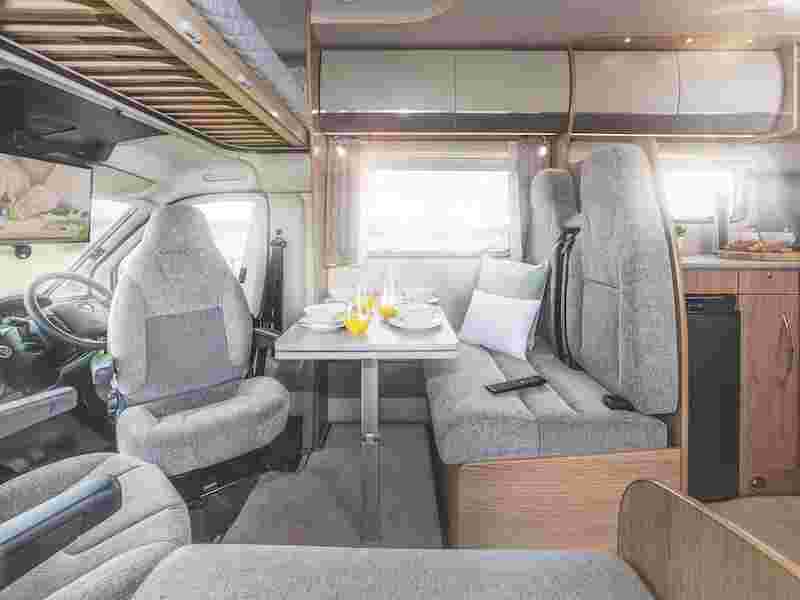 Auto-Trail
Imala Range
For 2020 the Imala range from Auto-Trail has ten layouts, with four completely new models joining the line-up. The all-new 730 HB, 734 HB, 736 and 736 G each deliver outstanding quality and sophisticated layouts. With this Auto-Trail motorhome range you can choose from island beds, twin beds, U-shaped lounges and large external garages. Across the entire Imala collection you will find rich colours in the new upholstery scheme, vinyl flooring and Moyet Oak wood furniture, giving the entire collection a bright and fresh feel. View these new Auto-Trail motorhomes for sale in South Wales today.
More info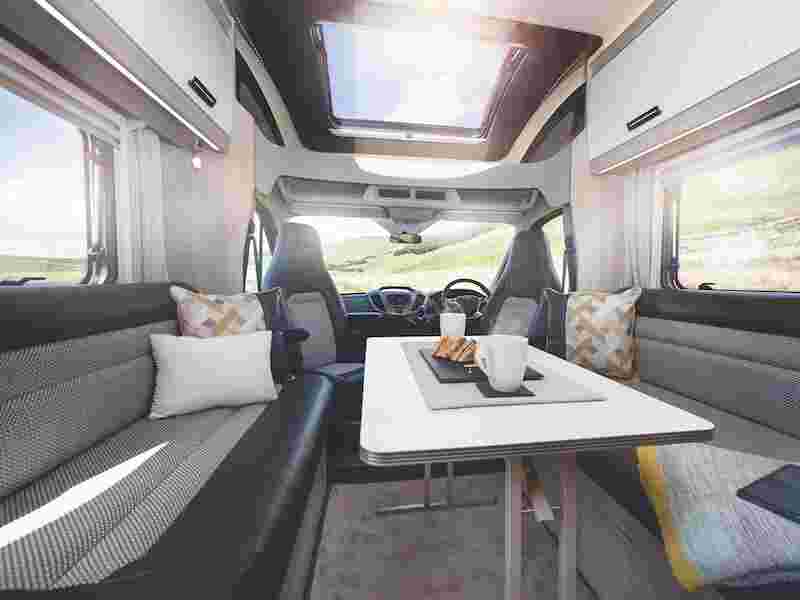 Auto-Trail
Tribute Range
Built in a state-of-the-art UK production facility, Auto-Trail motorhomes are using new body constriction techniques to make the new Tribute range shine. Adaptable, affordable and agile, this now refined eight model line-up is introducing four all-new models to the Tribute Coachbuilt range, and one new model to the Tribute Compact range. This year these new Auto-Trail motorhomes are built on a 6D Ford Chassis, come with a redesigned Ford Lux pack and offer drop down beds, fixed single beds, rear transverse washrooms and bench seating. View the 2020 Tribute range from Auto-Trail motorhomes online or at our South Wales branch today.
More info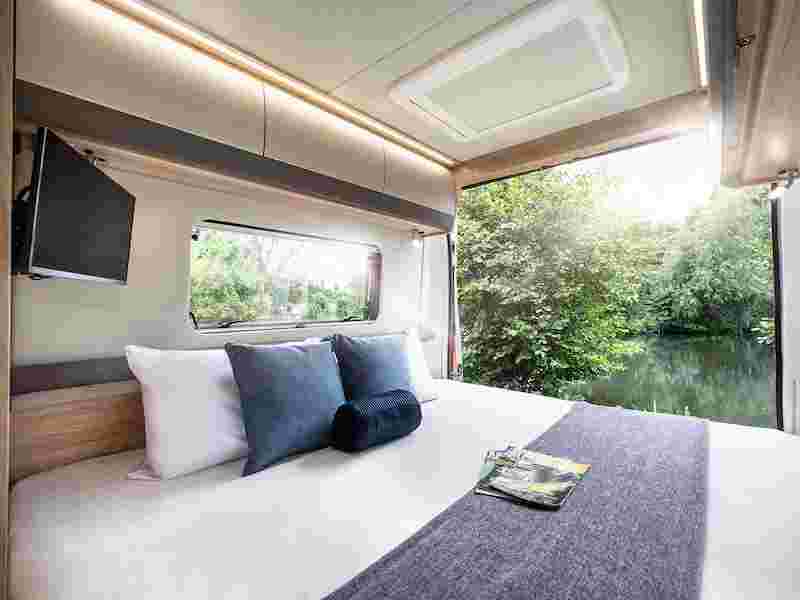 Auto-Trail
V-Line Range
Compact, practical and manoeuvrable, the V-Line range from Auto-Trail makes everyday trips a breeze. Of course, it's not just the everyday trips that these new Auto-Trail motorhomes are handy for, they're also the ideal companion for when you want to take a break from the daily routine and go on an adventure. For 2020 these spontaneous trips are now even more accessible thanks to the entire V-Line motorhome range benefitting from the Media pack as standard, which includes an 18.5" Avtex drop down widescreen TV, colour reversing camera and touch screen radio incorporating a Sat Nav, Bluetooth handsfree, integrated MP3 and DAB radio. Additionally, the Sports pack is now available on all models to provide a luxury U-shaped lounge and GRP moulded rear panel with gas strut boot. This newly renovated range is sure to have the perfect vehicle for your touring holidays. View all Auto-Trail motorhomes online and contact us today to arrange a viewing.
More info
Auto-Trail
Tracker Range
The ever-popular Tracker range from Auto-Trail is available in six models with a choice of two, four and six berths; these Auto-Trail motorhomes are ideal for families or those wishing to take friends away with them for those ever-important adventures. These new Auto-Trail motorhomes all include 16" alloy wheels and upgraded Media pack included as standard to keep you entertained no matter how far or how remote you venture. Choose from a comprehensive list of bed layouts with the Tracker range, including make-up beds, island beds, French beds and over cab doubles. The Tracker range boasts space and flexible living, with a choice of layouts so every family can find their ideal Auto-Trail motorhome. View our 2020 Tracker range online or arrange a viewing at our South Wales dealership today.
More info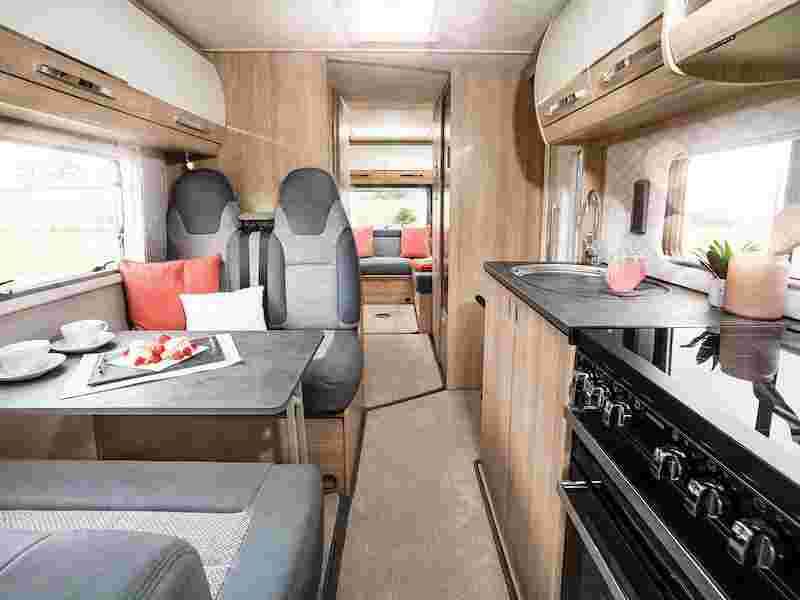 Auto-Trail
Apache Range
The versatile Apache range from Auto-Trail is available in three stunning layouts, ideal for entertaining or spending more time with your loved ones. With outstanding lounge areas and modern over cab beds, you are free to use the space as you wish, with Hi-Line Apache motorhomes sleeping up to five people in five star comfort. Mid-century geometric Scandinavian design is coupled with clever, ergonomic storage solutions to ensure that there is a place for everything and a calm, uncluttered feel to the whole interior. Combine this with the updated Apache control panel where you can manage everything in your Auto-Trail motorhome from the touch of a button and you have yourself a harmonious holiday home on wheels to relax in. Enquire about our latest Auto-Trail motorhomes today and arrange a viewing at Continental Leisure Vehicles, South Wales.
More info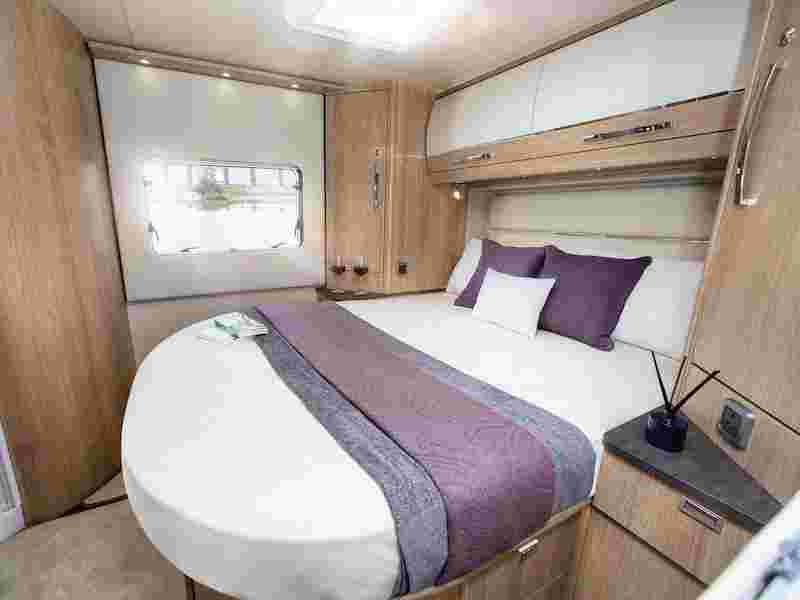 Auto-Trail
Frontier Range
It's easy to see why the Frontier motorhome range is Auto-Trail's flagship range. A perfect companion for a quick break and long-term holidays alike, the Frontier motorhome is synonymous with luxury, first-class motorhoming alongside a liberal amount of space. The seven model line-up for 2020 is the only range to have a 160bhp Euro 6D engine as standard on three of its models. The Frontier also comes with Auto-Trail's most advanced Zenec Xzent 6.2" display touch screen unit incorporating: Sat Nav, digital radio, CDF drive, Bluetooth handsfree and colour reversing camera. With the newly improved upholstery, these new Auto-Trail motorhomes have never felt so homely, with a combination of cool and warm tones in the Fleur soft furnishing. Take a look at our Auto-Trail motorhomes online today and enquire for more information or to arrange a viewing at our South Wales dealership.
More info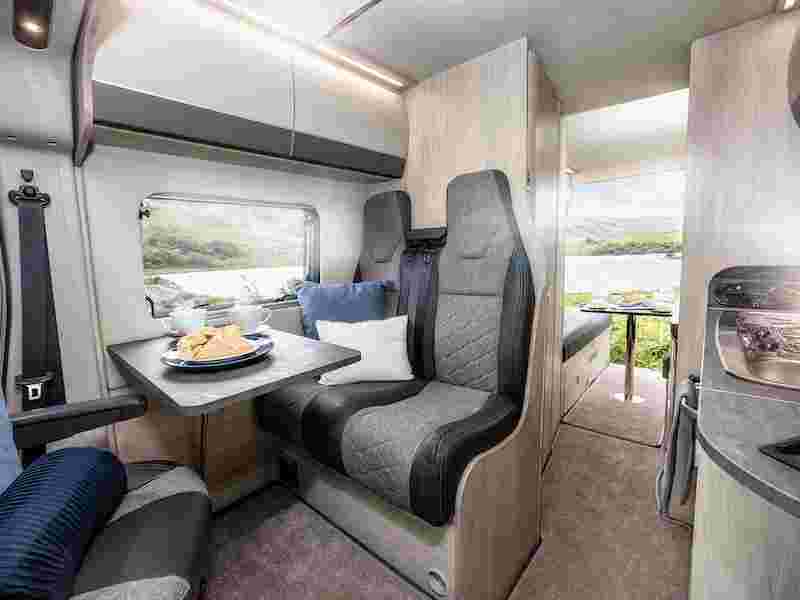 Auto-Trail
Adventure Range
Here at Continental we're excited to introduce the brand-new 2020 pop-top range from Auto-Trail motorhomes, the Adventure. Designed for inspiring explorers and adrenaline seekers, this four berth range is an opulent campervan for small families and active duos. With two models available, each sleeping and seating four, the Adventure offers an attractive elevating roof with double bed, LED reading lights and USB ports, truly setting a new convenience standard for pop-top touring. You'll also find swivel captain seats, a fold out table, rear bench seats and a fully equipped kitchen for cooking up a storm on the road. Discover this exciting, young range of Auto-Trail motorhomes at Continental Leisure now.
More info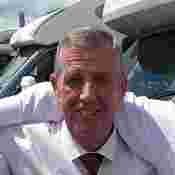 Here to help...
Got an Auto-Trail motorhome question?